Snow Throwers
Last chance before the big snows begin. I have two snow throwers and need to sell one of them (which ever one sells first). One snow thrower (the green one) has been used every year since 2000 to clear my 330 ft long very steep driveway. It is a Craftsman 11HP, 30-in, electric start model, 2-stage, self-propelled. The worm gear, drive belt and auger belt were replaced in 2018. Originally priced at $1300 in 2000, I will sell it for $400.

The other blower (the black one) is a Poulan Pro 27", 254-cc (8HP), 2-stage, electric start, LED Headlight, self-propelled. It was purchased in November 2018 and used exactly one time (for about 20-minues). I paid $900 for the Poulan but will sell it for $700.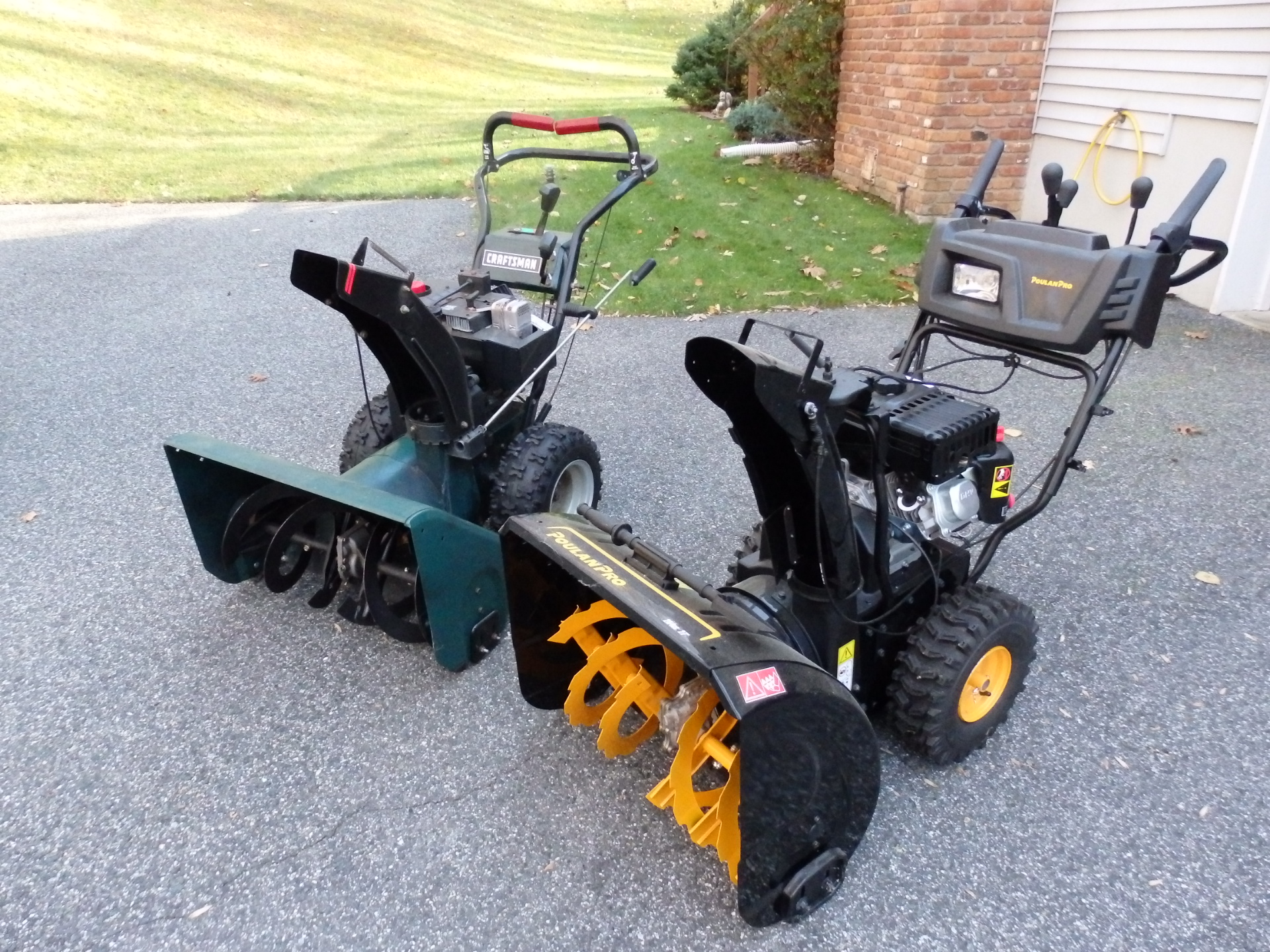 Posted on December 7, 2019
For more information, contact John by filling out the form below.