Christmas Wicker sleigh
24" high, from top of handle to floor
32" long
15" wide

This sleigh is in excellent condition. Great for Christmas decorating.
Available in Hackettstown for pickup only. Asking $45.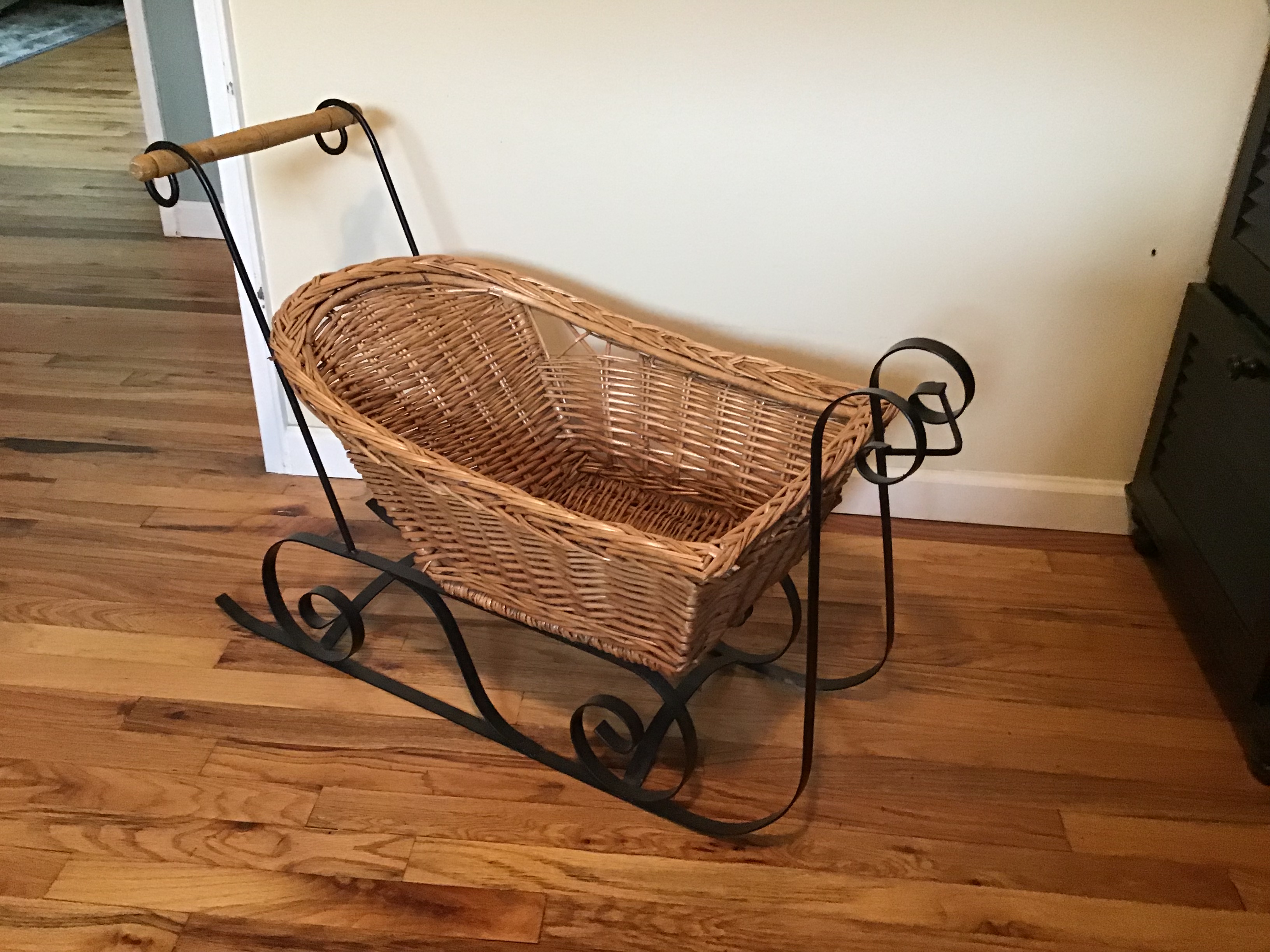 Posted on September 9, 2019
For more information, contact Linda by filling out the form below or call 908-441-2669.