Acting Classes
Our next session of acting classes at Strand Studios for Music, Film and Acting start soon! Preschool - 2nd Grade classes begin on April 13th! 3rd-8th classes & Adult classes begin on April 27th!

Our acting classes for PK-2nd grade are designed for ages 3.5-8 with drama games, storytelling, improvisation skills, and more. Children will learn skills to help them on stage and in everyday life – self-expression, team-work, listening and responding, expressing emotions, reading skills, and self-confidence. A great way to channel the imaginations of those in this age group and begin their theatre education!

Our acting classes for the 3rd - 8th and our adult classes offer the opportunity to learn stage acting techniques through activities and performance. Unlike other programs, class size is limited to enable each student the greatest experience and individualized attention. Each session ends with a musical, dramatic or comedic performance on stage at the Hackettstown Center for the Arts.

Call (908)850-0200 or message us for more information!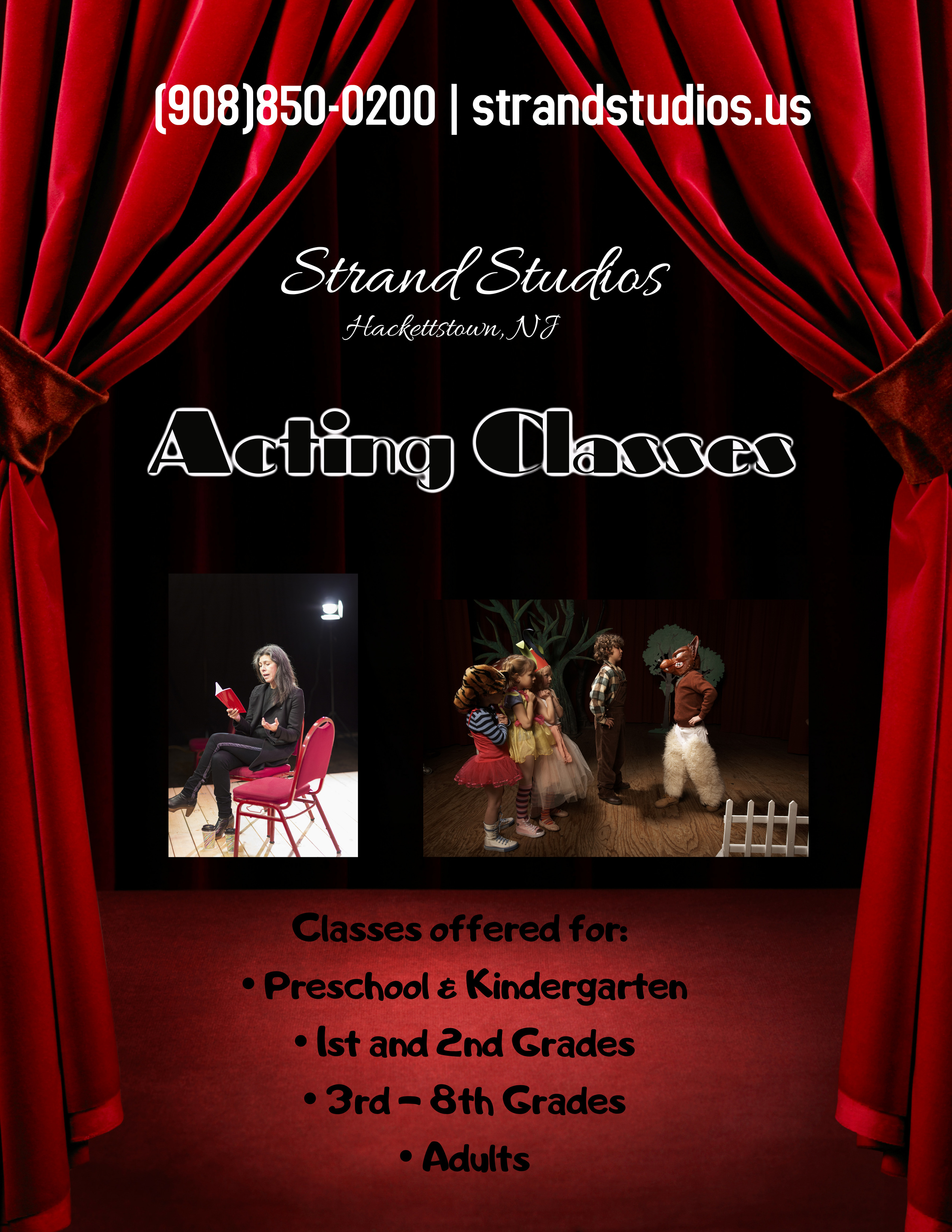 Posted on April 10, 2019
For more information, contact Chris Lance by filling out the form below or call 908-850-0200.